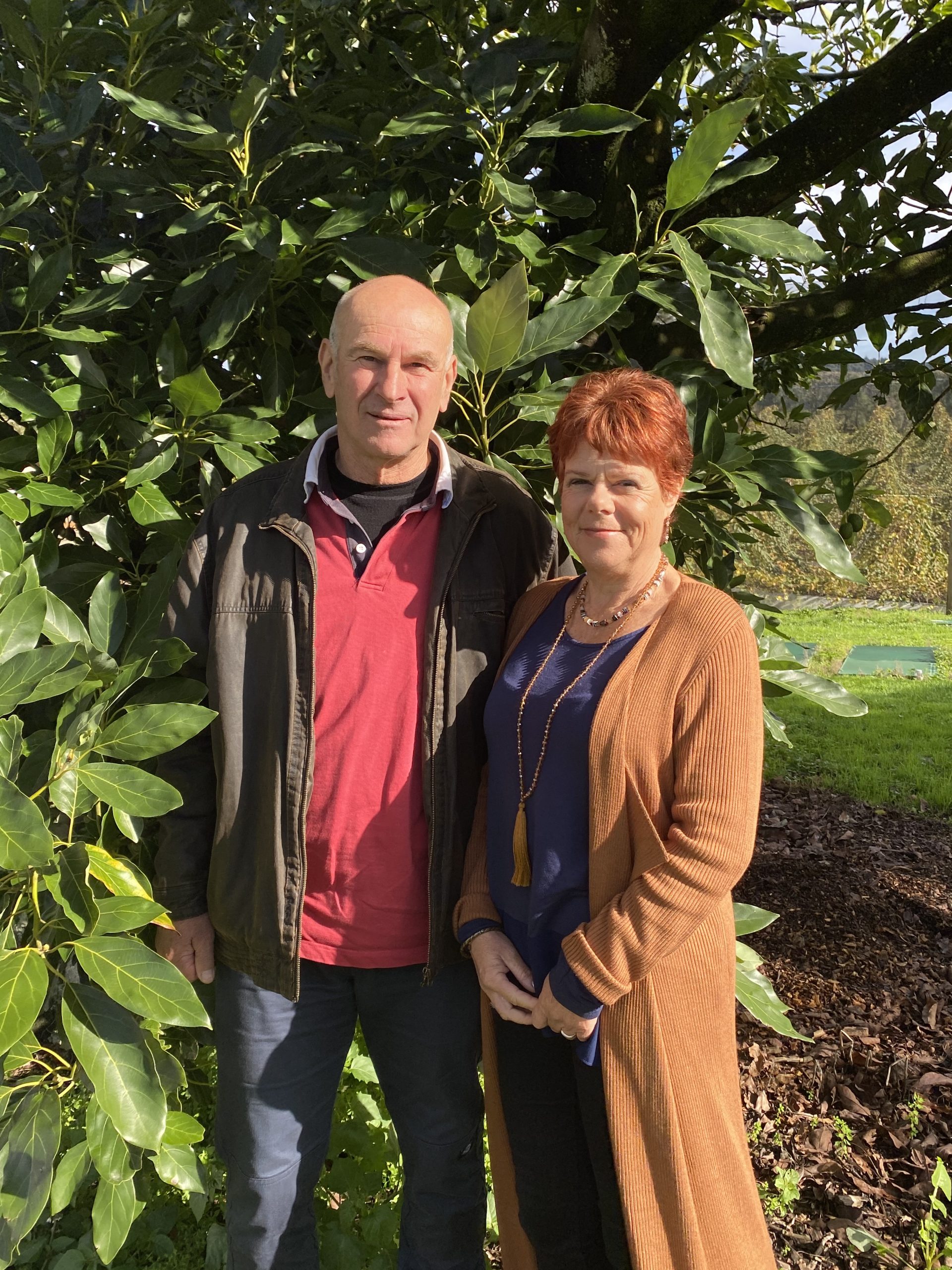 STICKING TO PLAN GETS RESULTS
Ngataki growers Grant and Samantha Kokich have been growing avocados for over 10 years on their two orchards – Waikopu Avocados and Henderson Bay Avocados. Grant was previously a dairy farmer in Hukerenui. After deciding to move on from this industry he got the advice to look further north for land to plant avocados.
My banker at the time suggested the Far North was the best place to grow them in New Zealand, so I jumped in the car and went up there for a look
around."
Grant purchased 66 hectares which he then contoured 20 hectares of and put in good drainage ensuring the water table was 1.5-2 metres deep.
They then purchased a further 12 hectares which they proceeded to develop into an orchard.
Samantha's background was sales and marketing, but she had a love for working outdoors and with plants.
"I probably have more of an affinity to the growing side of it and Grant likes the development.
"I'm particular and pedantic, and Grant likes the big jobs, it works for the two orchards and you often find that with a husband and wife team."
From 2008, they planted approximately 2700 trees on Waikopu and 1000 trees on Henderson Bay Avocados.
As the trees matured production was erratic, they had good fruit sets followed by a few disasters.
"I kept on using too much nitrogen and was blowing all my fruitlets off," says Grant.
The Kokichs started working with Erica Faber when she first joined Just Avocados in 2017 (now an independent technical consultant).
Grant says that while their orchards looked healthy, they lacked consistency of high production.
"We had a good programme, but we weren't applying it as advised."
Samantha adds that pruning was something they had struggled with, especially on the older trees.
"We did do some pruning, but we really didn't know what we were doing a lot of the time."
"Just Avocados has helped us a lot with the pruning through their field days and now the online workshops and John and Erica coming on to the property.
"After their advice we now have a better understanding of how to prune the older and younger trees," says Samantha.
A foliar fertiliser programme was the first major change to the programme for the Kokich's orchard.
"I think some people are not convinced of the foliar aspect – they think it's a lot to apply," says Samantha.
"Foliar sprays make a huge difference; they seem to be a lot stronger and look healthier which is setting them up for the next step of producing, says Samantha.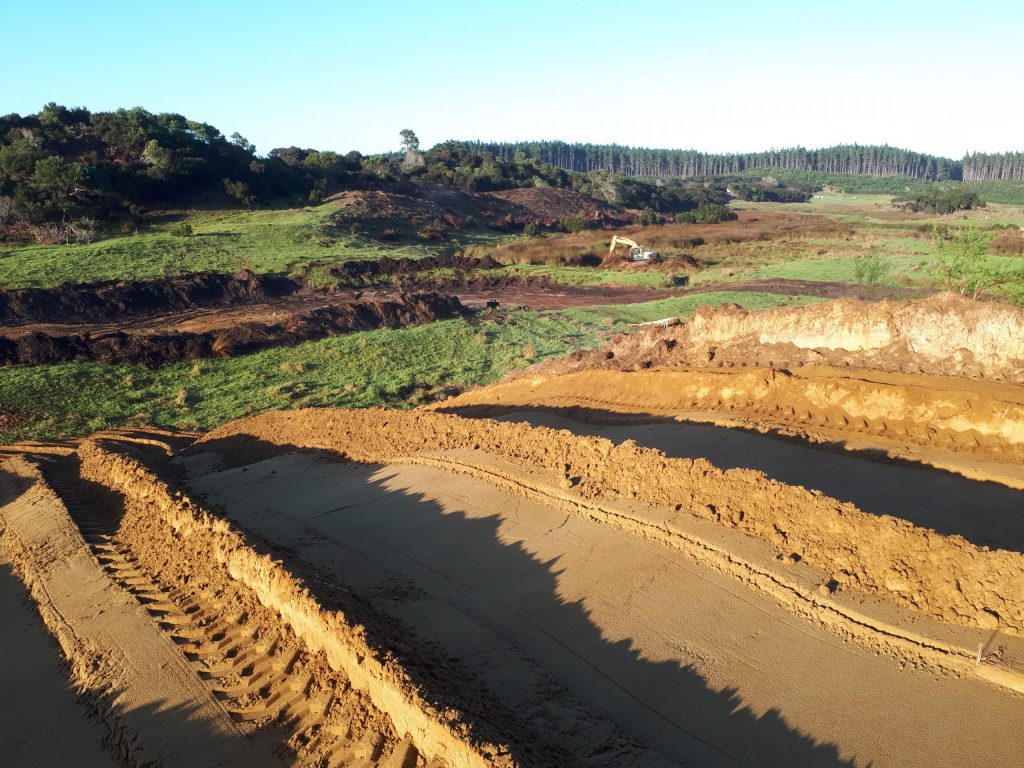 Developing ground for planting on Waikopu Orchard in Ngataki.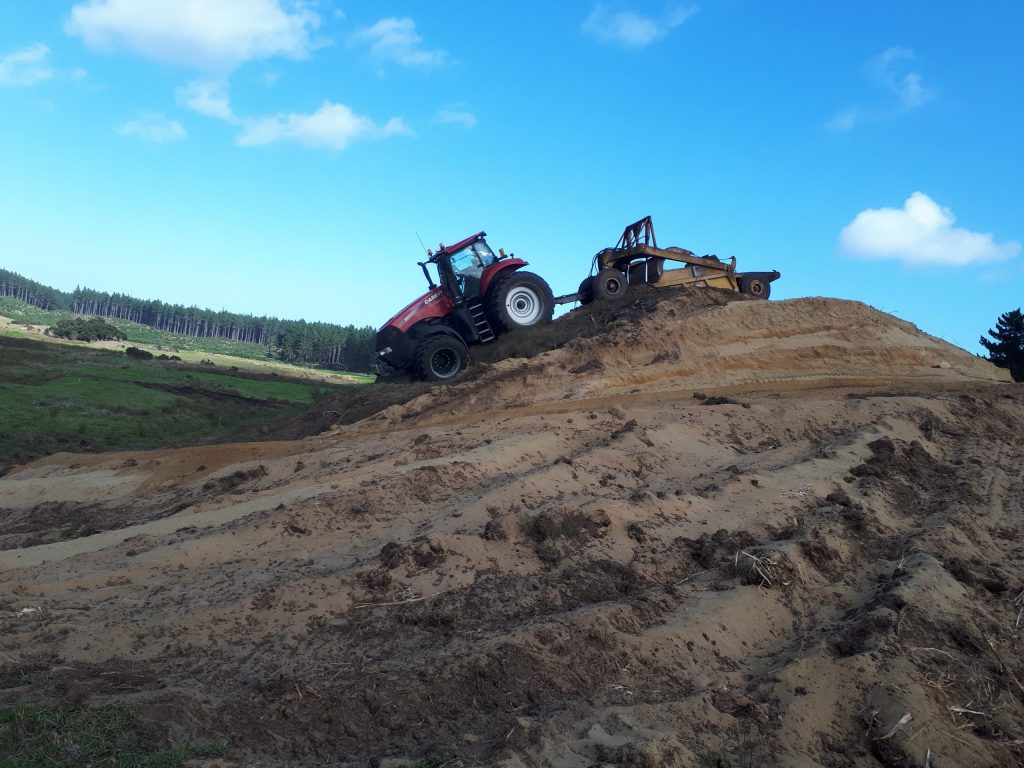 Grant contouring the land.
The Kokich's across their two orchards had experienced low production of never more than 10-12 tonnes per hectare but in 2019-20 they achieved 23.4 T per hectare on Waikopu and 24.5 T/hectare on Henderson Bay. Grant estimates Henderson Bay will do 30 Tonnes per hectare in the coming season.
John Emett, grower services rep. for Just Avocados, says the results are a true show of what can happen when growers stick to the programme.
"I like having a plan and that's what I like about these programmes, you know what you are doing and when," says Samantha.