Far and Mid North
We are well through our harvest in the Far North. A couple of orchards are still packing out with high percentage export rates, the best being 86%. The fruit is coming off six-year-old clonal rootstock trees. Early signs are for a reasonable to good fruit set; the next few weeks will give us a much clearer picture. All the bees are out of the blocks and sprays are going on for mites and leafroller.
One big difference between the Far North and the Bay of Plenty is the increased pest pressure in the North. Mites are more virulent and there is a need to spray more often through this time of the year. Leafroller also comes in a lot earlier and in bigger numbers than in the Bay. Last season thrips were also a constant battle. I put this down to the more temperate climate providing a shorter life cycle for these pests than more southern regions.
I have been on a couple of new developments around Whangarei recently. One is a large block at Maungatapere, the other an 800 tree block near the coast at Waipu. Both plantings have wide spacing as the owners cannot see the sense in removing trees in the future, which has merit. These blocks are in contrast to the very large scale plantings which are around 5m x 3.5m spacing. It does raise the ongoing question of what is the best distance when planting a new block. For me, it comes down to tonnes per hectare regardless of the number of trees you have in that hectare. Intensive plantings and large widely spaced trees will both produce good tonnage per hectare, but they have very different management requirements.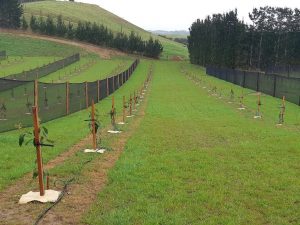 Figure 1: Example of a neatly established new block
Thinking Ahead
We had a situation when the Australian market dipped in value but we still wanted fruit for Asia. Some of the growers down to pick in that period were not Asia compliant due to their spray diary. So, as we start off on a new season of spraying, please give thought to products that you are using and their withholding periods – especially from June onwards. The best approach is to keep your fruit available to all markets at all times. Ask us or your farm merchants if you are unsure about any product with holding periods. They are all on the NZ Avocado Industry website too (nzavocado.co.nz/industry).
Pruning Follow Up
As I mentioned in the last newsletter, orchards that are into their second year of growth and have had the "Erica" prune are filling in the lower canopy with new growth very nicely. Orchards that were pruned this winter are shooting vigorously, and it won't be long before they need thinning and tipping. This is a very important part of the pruning follow up to select the best shoots to grow future crop on.
A couple of observations that I have made is that older trees (say 30+ years) initially take longer to push new growth, and trees with good health (as you would expect) push stronger and more shoots than trees with compromised health.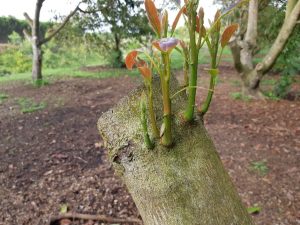 Figure 2: Excellent new growth soon to be thinned.
– John Emett, Orchard Management and Grower Services.