By Helen Gray, Quality and Compliance Manager, Just Avocados
Having put up our hand to be part of the first audit in the process of gaining market access for the export of avocados to China, the Just Avocados pack house in Katikati underwent two Ministry for Primary Industries (MPI) audits followed by an audit from China's AQSIQ. Through this, the team and I at learnt a huge amount about the level of attention to detail required to achieve audit compliance to an Official Assurance Programme (OAP) level.
REGISTERING FOR CHINA FOR THE 2018-19 SEASON
All growers who wish to be eligible for China need to register as soon as possible. This is similar to the Thailand registration process. Just Avocados will supply a China registration form with the avocado supply agreement for exporting. Please return this with your supply agreement.
It's important to note that remaining china compliant is required regardless of whether you are holding a crop. Completion of the registration declaration will only be accepted when compliance to the official OAP is confirmed.
Please contact Jarrod Redwood as soon as possible if you are interested in exporting to China for the 2018-19 season.
AVOGREEN
As part of the market access negotiations with China, our existing industry AvoGreen programme was held up as the tool to manage the pests of concern to China. China expects all export registered orchards to comply with AvoGreen at all times, and the requirement for this compliance has been incorporated into the OAP. For growers, this will mean regular monitoring to ensure pest populations are managed early so that all subsequent pest mitigation steps through the supply chain are further reducing the presence of pests. There is a zero tolerance policy in the China protocol meaning orchards and entire packhouses can be excluded from China for a whole season if live actionable pests are found during border inspections.
Many of the pests of concern are already included in the existing AvoGreen programme but monitoring protocols will now also include additional pests; long-tailed mealy bug, Fuller's rose weevil, white wax scale and flower thrip.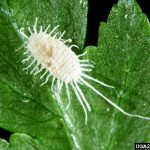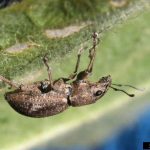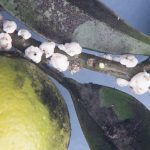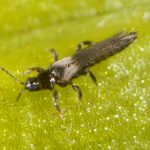 There are no extra AvoGreen monitoring sites for the Grower to monitor – however, attention to detail, having all the required paperwork completed and responding to pest thresholds that have been met or exceeded is essential as the audit of the AvoGreen requirement for export is stepped up.
AvoGreen Operators and Monitors must include all twelve pest of concern in their monitoring protocols. AvoGreen training, awareness material, and pest monitoring templates have been amended by the industry to reflect this.
All AvoGreen monitoring results must be sent monthly to your packhouse if are an owner operator or use an external monitor such as Fruited. In this, case growers who pack at Just Avocados Woodland Road, Katikati, these details must be sent to Dale Gradon via email to daleg@justavocados.co.nz. Growers need to start doing this now. This allows us to check that all monitoring and required sprays have been applied through the season prior to giving a clearance to pick. It needs to become a regular habit for growers or the operators they use to forward these results to the packhouse as they become available.  Grower records will also need to be fully completed and up-to-date and have to pass audit. This is not done at the clearance to pick process it is reviewed at the beginning of the AvoGreen year and continually monitored and managed throughout the season. Any failure on the part of documentation or required practices will exclude product for eligibility to export for China. Grower's files will now need to include other related certificates, licences and material which the facility will supply.
If there is a need to apply agrichemicals – a record of the date, the product used and the rate applied must be available to the grower on the day of application and entry into the spray diary within seven days.
TRACEABILITY
The OAP states that bin cards are attached and that the date of harvest and the block are clearly marked.
GROWERS INTENDING TO EXPORT TO CHINA IN 2018-19 MUST:
Be AvoGreen registered and complaint from 1 November 2017.
Register under the China OAP (date yet to be confirmed), and annually thereafter by 30 October.
Undertake regular AvoGreen monitoring and respond when thresholds are met or exceeded thresholds.
Have been complying with the new requirements of AvoGreen since November 1, 2017.
Maintain completed and up to date AvoGreen supporting documents e.g. Monitoring Plan and orchard map.
Maintain completed and up to date AvoGreen pest monitoring records.
Submit AvoGreen results to the packhouse at least monthly
Enter all agrichemical applications into the industry spray diary ideally on the day sprays were applied.
If sprays have occurred but are not yet entered into the spray diary there is evidence of the date of the spray, the product and rate of application available at all times.
Regular auditing of grower records will become the norm under the OAP. Therefore all records must be well maintained and up-to-date to pass a unannounced audit.
Just Avocados will continue to share any updates for China compliance via our newsletter and upcoming events. If you would like to chat to someone at Just Avocados about China compliance please contact Jarrod Redwood 027 200 0295.
Please also look out for information from Avocado Industry Council via Avoscene, Avoconnect and the industry website www.nzavocado.co.nz/industry.