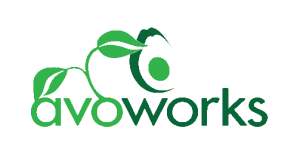 Katikati-based avocado orchard service provider and harvester Avoworks is under new management.
After 23 years in the horticulture business, Katikati locals Michael Darling and wife Carolyn have announced their departure from the Bay of Plenty and also from the ownership and management of Avoworks. The business is still in the family though with brother Andrew, acquiring Avoworks to add to the family of horticulture companies within Darling Group.
"Avoworks is a natural fit alongside our avocado business Just Avocados and this development formalises the close partnership that Avoworks and Just Avocados have had over recent years and strengthens the value we can add to growers as a specialist avocado service provider," says Andrew Darling, Managing Director of Darling Group.
Avoworks offers new orchard development, total orchard management, specialised pruning, as well as general orchard services and harvesting.
"Avoworks is unique, the team have mentored and helped many people into the industry because they have a passion for avocados. At Just Avocados we have the same passion and are excited about seeing new orchards and old orchards come to life by starting off on the best foot with the best advice," says Andrew.
Day-to-day, it's business as usual for the Avoworks team but with a few new faces joining the team.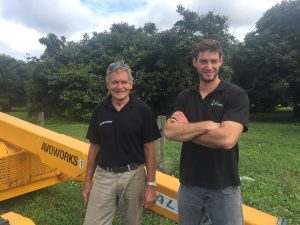 "We have a highly capable team at Darling Group and Just Avocados and this coupled with the expertise and knowledge of the current Avowork's team will ensure we carry on the great work provided to avocado growers by Avoworks."
Orchard management services through Avoworks are available to anyone regardless of the avocado packing and exporting contracts they may have says Andrew.
"We acknowledge growers' loyalty to Avoworks and to Michael and Carolyn over the past 23 years and it is our aim to maintain the level of service across all of their clients which has earned their ongoing support of the business," says Andrew.
Andrew and the team will be working on some key additions to the Avoworks menu of services.
"We want to put a focus on the orchard management side of the business and utilise the fantastic technical resource we have within Just Avocados – Erica Faber, to drive a quality offering in the total orchard management space."
Avoworks currently operates Bay-of-Plenty wide, but with access to more capability through Darling Group, Andrew says Avoworks will be able to extend its reach further afield.
"We will be working to connect our network of orchard managers and service providers within Darling Group to offer orchard services to growers across all avocado growing regions," says Andrew.
If you would like a quote from Avoworks for any avocado orchard work, please contact Brian Lankshear 027 585 6410 or Nathan Darling 027 278 77 14 for a chat about your needs.